Navigating Xactimate desktop
The Navigation pane appears on the left side of the Xactimate screen; however, if you have it minimized to only show icons, the words are not visible. If that is the case, you can either expand the menu by selecting the expand icon (

) at the top of the menu or select the icon for the navigation option you need.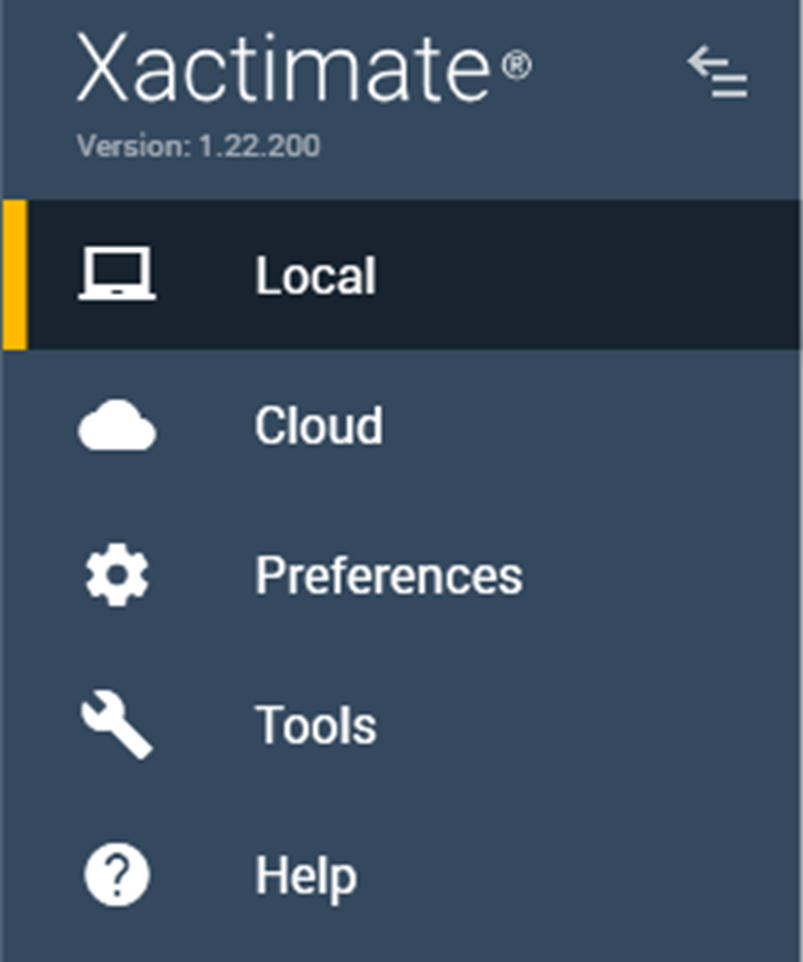 Local: opens the list of projects downloaded to your device. 
Cloud: opens the list of all projects for your current instance. You can choose to view all the projects or only the ones that you currently own. 
Preferences: lets you modify how Xactimate functions. 
Tools: gives you access to additional tools inside Xactimate. 
Help: provides links to help documentation, Support, and other helpful tools. 
---
---