Add a new project in Xactimate desktop
In the project dashboard, select Local in the navigation menu on the left.
Select New project at the top of the screen.
In the window that opens, fill out the following fields:
If it is a valuation or FEMA flood project instead of an estimate, select Estimate in the top left to choose the correct option from the drop-down menu that appears.
Use the provided project name or add a new one.
Note that the project name will change to include the insured name once it is added and the project is saved.
If the listed profile is not correct, select the drop-down menu and choose the correct one.
Note that if you have not already synced the correct profile, it will not appear in the list.
Add any necessary notes.
Select Create.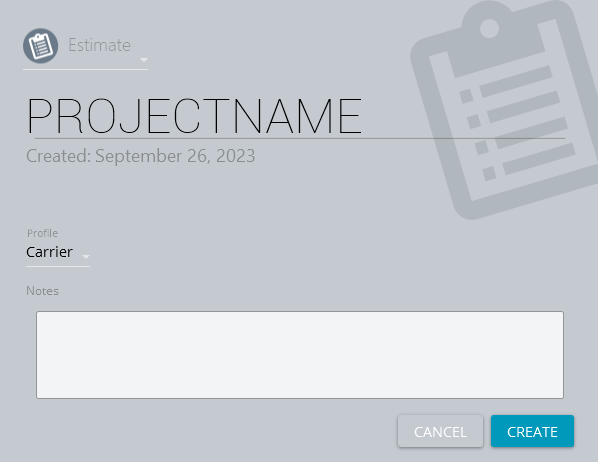 ---
---