Customize columns in Xactimate online
The columns on the Projects page are customizable. You can change the order of columns, sort projects by clicking the header of each column, and add or remove columns as you see fit.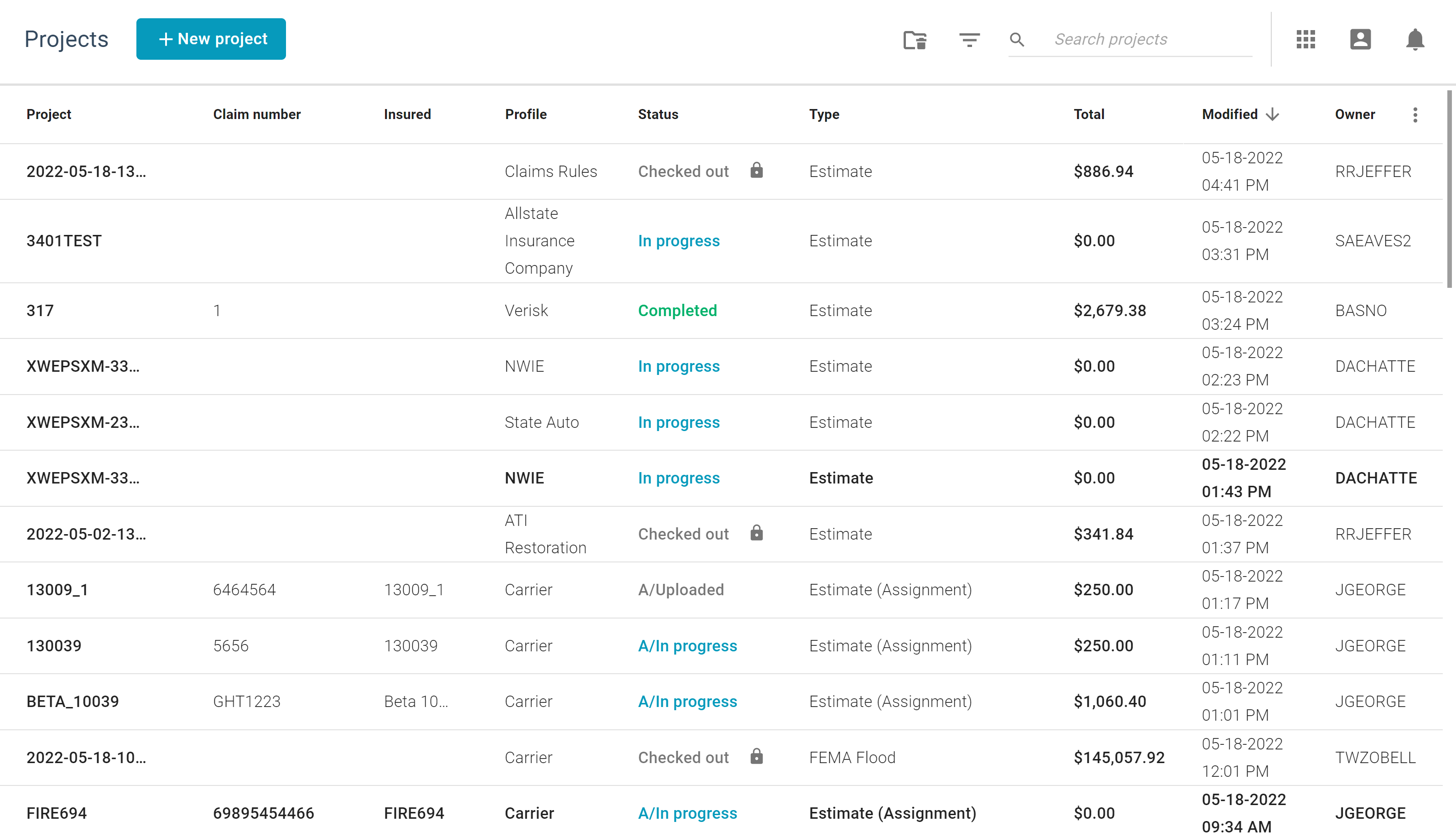 Select the vertical ellipsis at the far-right corner of the Projects table. A side window appears.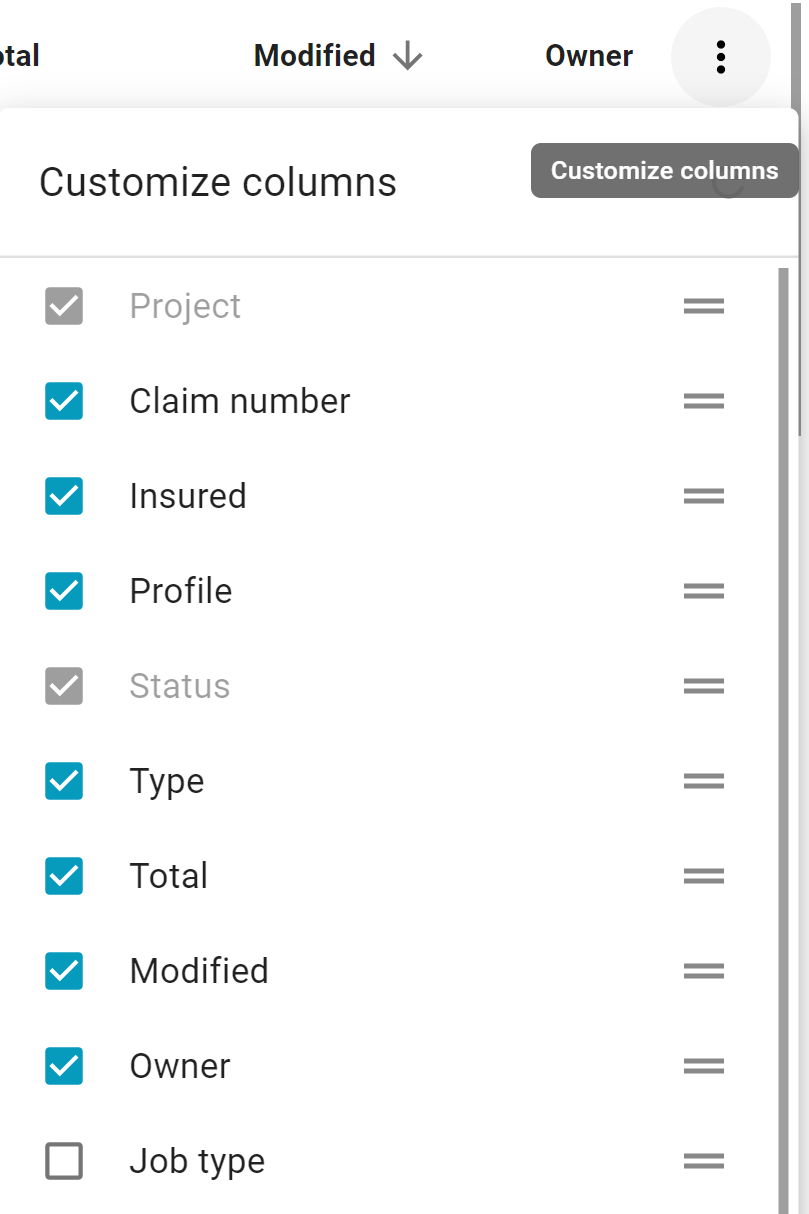 Select the checkboxes of columns you wish to add to the table.  
Clear the checkboxes of columns you wish to remove from the table. 
Drag the two lines on the column option rows up or down to reorder the columns as desired. 
Select the undo icon at the top of the window to undo your changes, if necessary. 
Click outside the window to close it and return to the Projects page. 
---
---