Downloading the Online Estimate Writer
To download the Online Estimate Writer (OEW), you must first install ClickOnce in your browser. ClickOnce is an extension that allows OEW to run smoothly and efficiently. To learn more about ClickOnce and how you can download it, please review the instructions here.
Go to Xactimate in Google Chrome, Mozilla Firefox, or Microsoft Edge. Be sure ClickOnce is installed in your browser. For more information about ClickOnce, please review this document.
Log in to Xactimate online and open a project by double clicking on it or by clicking it once and then pressing the open icon on the right side of the screen. 
An application install box appears. Select Install.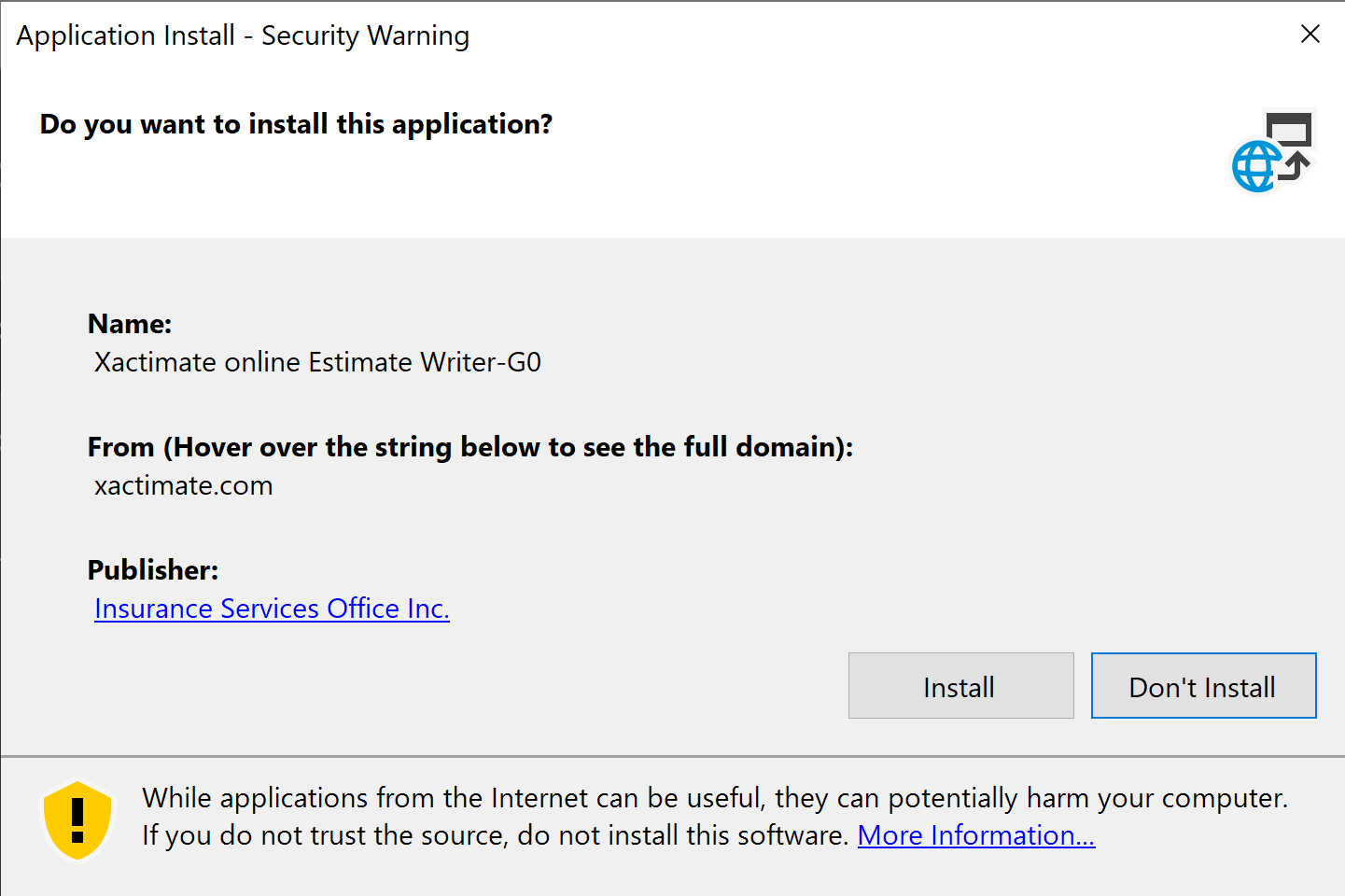 Another box appears while the Online Estimate Writer installs. You can watch the installation progress in the green bar.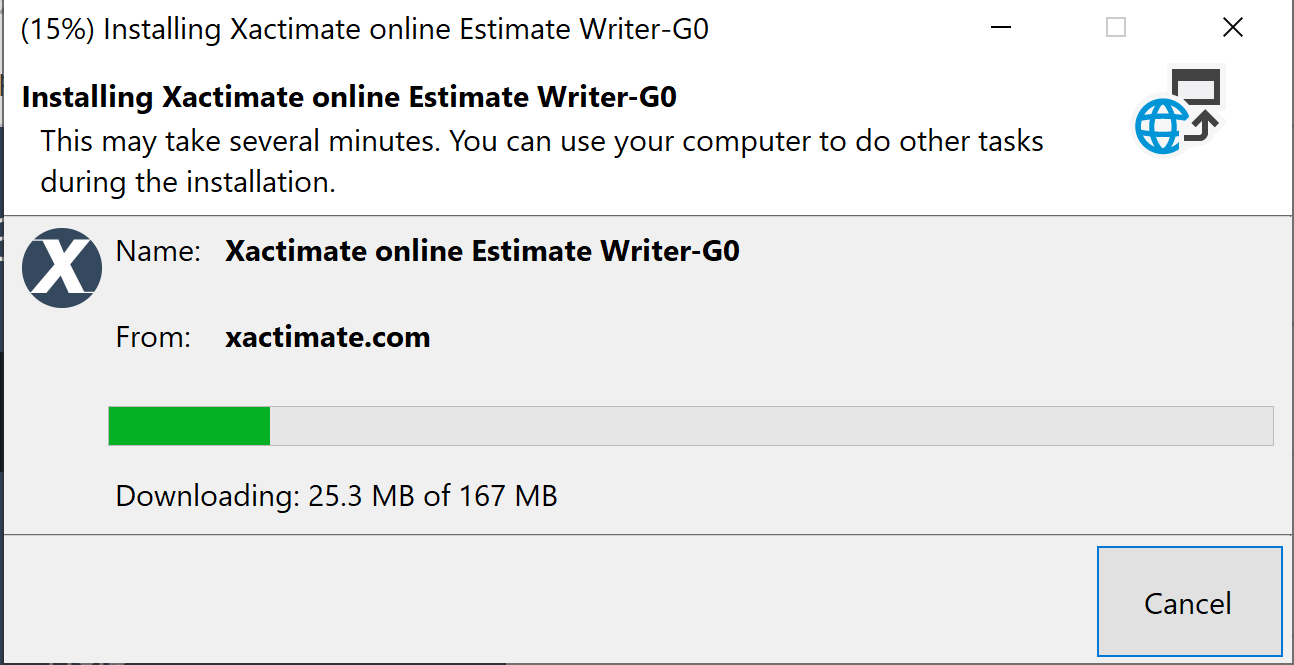 When the Online Estimate Writer finishes installing, it automatically closes, and the Online Estimate Writer opens to the project you selected. You can choose to open projects in full-screen. 
What do I do if I can't open OEW?
If OEW does not open, be sure the following requirements are met: 
The ClickOnce extension is installed in your browser. 
Your browser is not blocking pop-ups. 
You have given OEW sufficient time to install. This may take several minutes. 
If OEW still doesn't open after the above requirements are met, please reach out to our Support team. 
---
---