Using Object Recognition to add contents via camera
Object Recognition is only available for projects in instances that include Contents.
To access Object Recognition in your project, navigate to XactContents in the left menu.
XactContents opens with two windows side-by-side. If you only see one, tap the Overview button at the bottom of the screen to open the contents search.


On the left, select the folder in which you want the object (you can select Add folder to create a new one if you need it). If you do not select any folders, Xactimate assumes you want it in the main project folder, which appears at the top of the folder list.
On the right, tap Object Recognition to open the tool. If it is your first time using it, you must give Xactimate access to the camera.
With the tool open, angle the device so the camera records the object you are adding, and review the recognized item. If it is correct, select Add to add it to the estimate. If it is not the correct item, tap Not your item? to open the search and list; select the correct item as you would in the regular search and tap Add in the top right of the search window.
You can also tap the item itself to pull up all the details in a new window and add it to your estimate from there.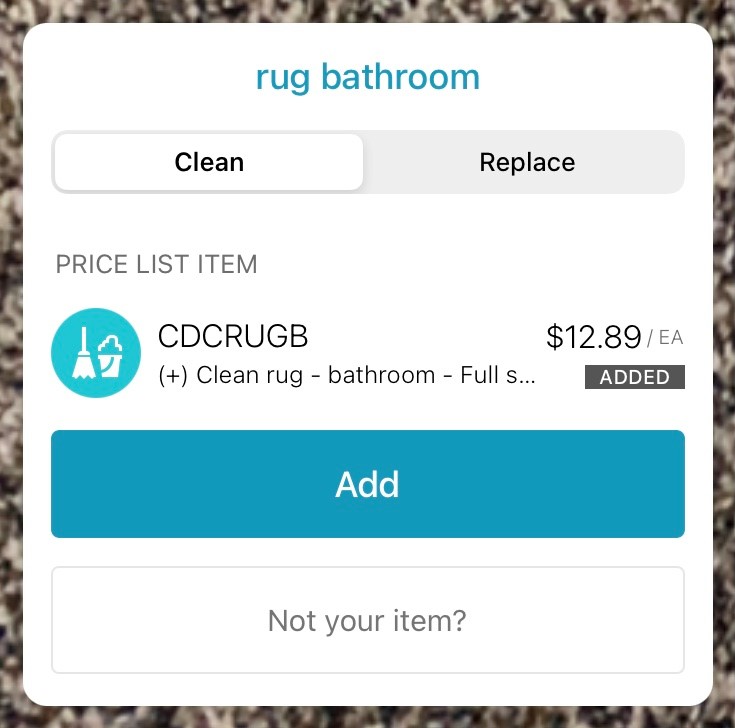 ---
---