Import a project in Xactimate online
You can import a project file (.esx) to Xactimate by clicking and dragging the file to the Control Center in Xactimate online. In some cases, you may need to take additional steps.
Xactimate online opens to the Control Center dashboard. Click the Data Transfer button on the far right of the page.
Select your transfer type in the upper-left corner of the Data Transfer window. In this case, you want to select Folder.
Click Browse in the bottom-left corner.
Select the folder you want to upload, then click Open. Keep in mind that only .esx (an Xactimate extension) folders can be imported.
You can now choose to Rename, Skip, or Overwrite existing files by selecting one of the three options above Browse.
To change the profile the project belongs to, select a profile from the drop-down menu located above the Overwrite, Rename, and Skip buttons.
When you're finished, simply click the Done button at the bottom right of the Data Transfer window.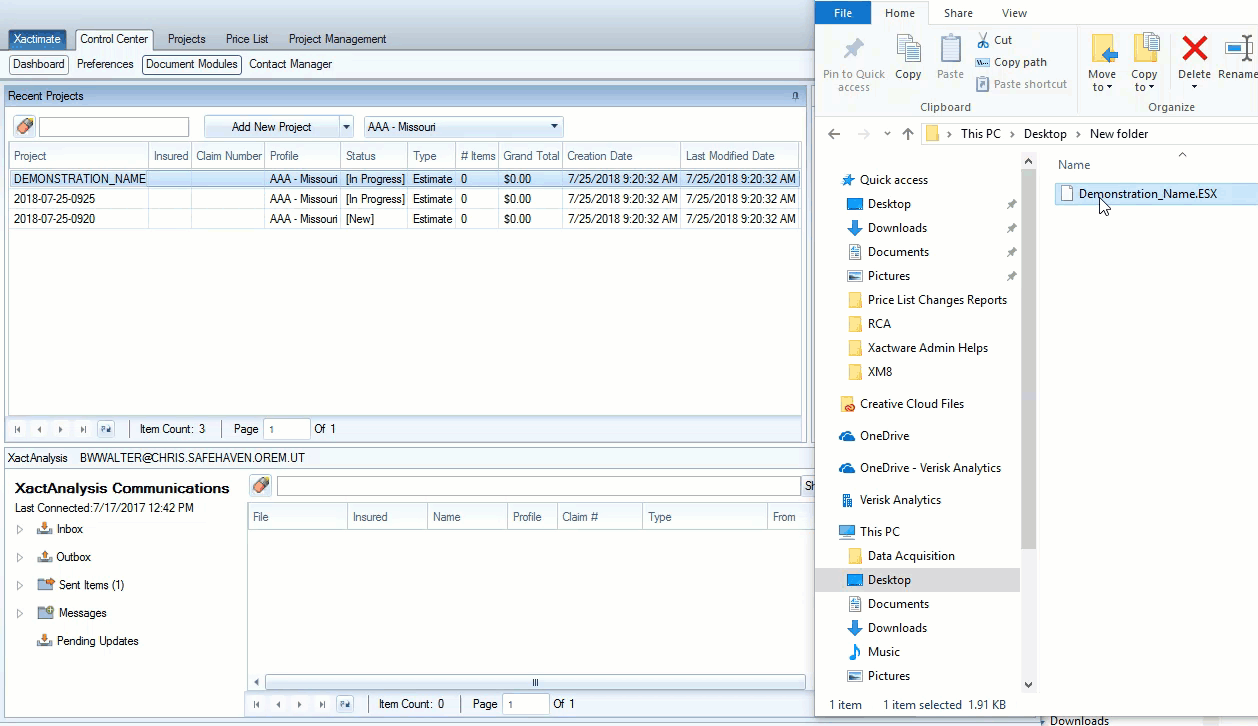 ---
---