Export a project to your computer from Xactimate desktop
There may be occasions when you need to export a project, assignment, or price list out of Xactimate. This is a fairly easy process and can be done for one or more files at a time.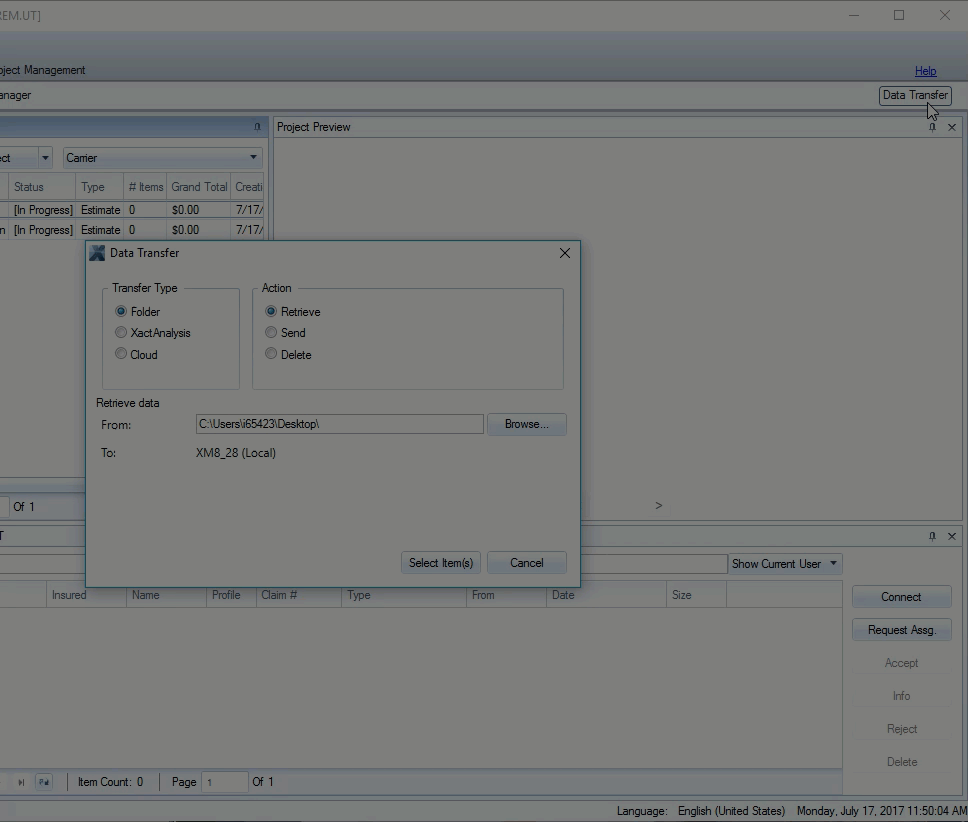 In the Control Centre, click Data Transfer in the upper right hand corner.
In the Action group, select Send.
In the To box, enter the location where you want to transfer the data or click Browse to find the location.
Click Select Item(s).
In the menu on the left, select the type of item you want to transfer. In the menu on the right, select the specific items that you want to transfer.
Click Send. After the data has been transferred, the Transfer Results dialogue box opens.
Click Save Log to save a copy of the transfer session, or click Close to exit.
---
---